Login to Solman by solman_admin & run solman_workcenter
Go to – Technical Administration – Work mode Management

Select filter — Type System name (PQS)
Click on – Work mode management – start embedded

Select PQS as below – you will see below option.
Click on schedule work mode
It will open another screen. Fill the details & save.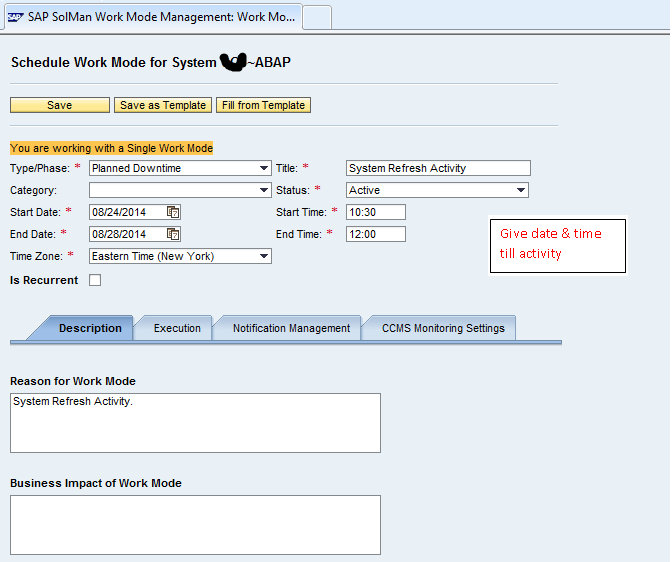 Now when you refresh the solman screen you can see 1 active entry below.
This downtime will automatically disable once given time is finished & Alerts resume automatically.