In Transaction SP12—->consistency Check , system outputs the … Do a consistency check for TEMSE and delete these inconsistent objects. Looks very easy to do the same but actual problem arise when we perform any System refresh/copy activity then do a consistency check. it will show a big list of inconsistencies as below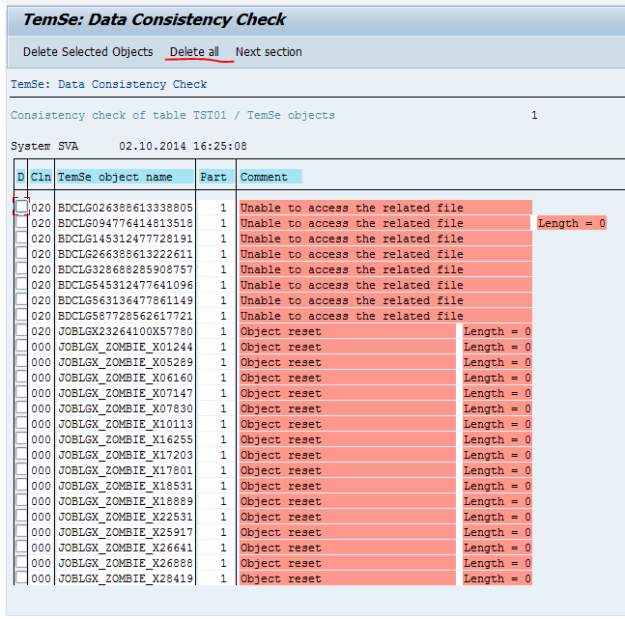 Cleaning up this by selecting all & run in DIA mode with give you TIME_OUT Dump if your DIA runtime parameter doesn't properly set eventually in my case it was set 600 sec & it's always giving me TIME_OUT dump. To avoid this dump, I ran RSBTCDEL report first with retention period of 7 day in BG mode. it cleaned up lot of files & then did again TEMSE consistency check & delete all in one go. This time it clear all the inconsistencies without any issue & without increasing TIME OUT parameter.
What I Learn is, you can also achieve the same by increasing the TIME_OUT parameter but it's better to run the cleanup before.